Party like it's 1999 with the 2015 Audi A3 sedan
Is Audi's new entry-level sedan merely a rehash of its old A4 or in the vanguard of the 'new retro' movement?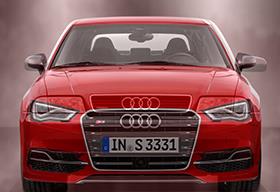 In the build-up to Audi's debut of the all-new 2015 A3 sedan, journalists have described it as a reaction to the Mercedes-Benz CLA, how it stacks up next to the CLA and how it will make an enticing "first rung" for the Audi ladder.

I recently got to test the 2015 A3 in advance of its upcoming release and came away impressed, but for all of the A3 sedan's advances, there was something that seemed oddly familiar about it.

Take a real quick peek at a picture of the new compact Audi A3 sedan — doesn't it resemble an updated B5-era A4 (1996-2001 model years in the U.S.) more than a little bit? I thought so, but wasn't sure what that said about the A3 sedan — if it said anything at all.

Similar sizes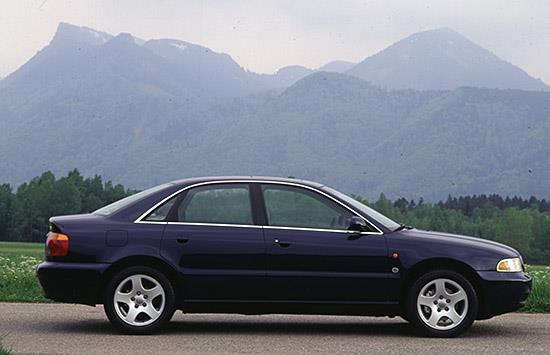 I decided to look at some numbers, using the 2001 A4 as my comparison: The '01 A4 is just slightly longer overall compared to the 2015 A3 (176.7 inches to 175.4), and both are the same height of 55.7 inches.

From there, differences emerge, thanks to the 2015 A3's wider stance. Despite being shorter than the 2001 A4, the A3 sedan adds 0.8 inches to the old A4's wheelbase, and at 70.7 inches from corner to corner, it is 2.5 inches wider.

Similar base engines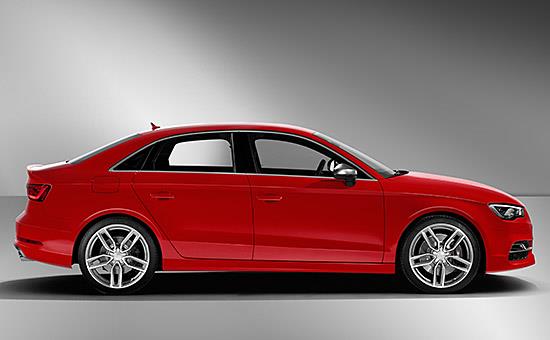 So what about under the hood? Comparing front-wheel-drive 1.8-liter models, there doesn't initially appear to be much difference; both are rated at 170 horsepower, but the A3 develops 200 lb-ft of torque to the B5 A4's 166 lb-ft. Going to the higher trims of both cars reveals still greater differences: The A3's 2.0-liter inline 4-cylinder engine produces 220 horsepower and 258 lb-ft of torque (just as it does in the current A4 — more on that a bit later). The closest comparison in the 2001 A4 lineup is the 2.8-liter V6, which produced 190 horsepower and 207 lb-ft of torque. That thing was a dud.
The A3 may be the new entry-level Audi, but that doesn't mean it's cheap. A Premium 1.8-liter model has an MSRP of $30,795 in base trim. Factoring in options, why spend in the mid-$30,000 range for a new car that so closely hews to a nearly 20-year-old template?

But there are too many improvements to ignore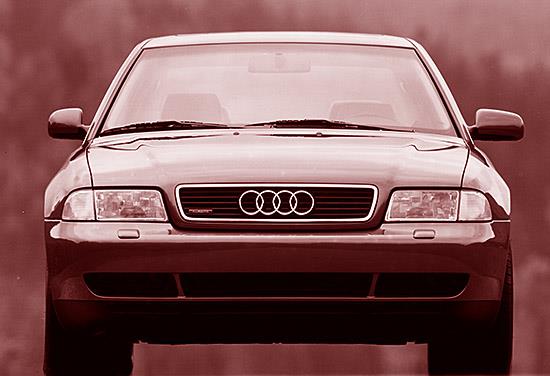 If you're looking for someone to push the "buy a low-mileage example of the old car and save your money" argument, you're going to have to go to someone else. My experience with the new A3 sedan and the numbers lead me to believe it might actually be worth the expense. Remember how the old A4 and the new A3 had 170-horsepower 1.8-liter engines? Well, in the A3, things are slightly better: you get the full 170 horsepower from 4,500-6,200 rpm while the old A4 peaked at 5,900 rpm.

The A3's 200 lb-ft of torque is available a little sooner, too, between 1,600-4,000 rpm, as opposed to the 166 lb-ft of the B5 A4, which comes on at 1,650 rpm. That translates to a 0.8-second faster zero-to-60-mph time for the new A3, while returning notably better fuel economy — an EPA-estimated 23 mpg city/33 mpg highway versus the 2001 A4 1.8T's best figures of 20/29 mpg (with manual transmission). But while the new car is better, it's not a cut and dry case.
What about the 2015 A3 2.0T quattro, you ask? This is where the new car really makes its case. Comparing it to the 2001 2.8-liter V6 quattro isn't even fair; with 30 extra horsepower, 51 more lb-ft of torque and Audi's very good S-tronic dual-clutch automatic transmission, the 2015 A3 is a full three seconds faster to 60 mph than an automatic 2.8-liter B5 A4 (the manual V6-equipped B5 A4 fares a half second better than the automatic). And I won't even get into the pure masochism involved with buying a 12-year-old Audi anything.
So, why even buy a new A4?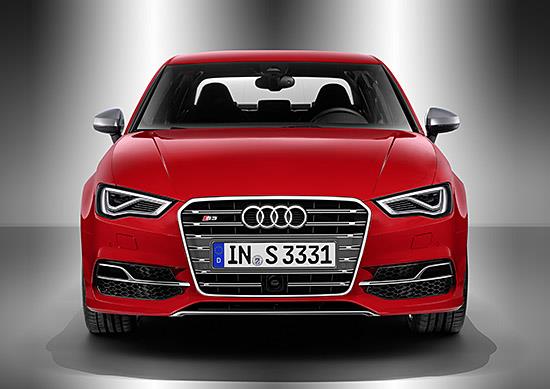 The more interesting comparison to make with the 2015 A3 2.0T isn't with the old A4, though — it's when you stack it up against the current A4 that things get really interesting. Remember, both the 2014 A4 and 2015 A3 have Audi's brilliant 2.0-liter turbocharged 4-cylinder engine and both produce 220 horsepower and 258 lb-ft of torque. Here's the thing, though: While the 2014 A4 hits peak horsepower (4,450-6,000 rpm) and torque (1,500-4,300 rpm) sooner than the A3 (and this is likely nothing more than some creative number manipulation), the A3's peak torque only comes on 100 rpm later (1,600-4,400 rpm) and hits peak horsepower 50 rpm later than the A4 — with a wider rpm range, at that (4,500-6,200 rpm). Combine that with the fact that the smaller 2015 A3 is 267 pounds lighter, and what you have is an "entry level" Audi that outpaces the current A4 to 60 mph by over half a second (5.8 seconds to 6.4).
The 1.8-liter 2015 A3 has a base MSRP of $30,795. The 2001 1.8-liter A4? $24,540. The 2015 1.8-liter A3 sedan is built upon the Volkswagen Automotive Group's brand spankin' new MQB platform, doesn't have over 10 years of wear-and-tear to constantly eat into your wallet, and with the impressive new Audi MMI infotainment/navigat​ion system still comes in at $33,045. That seems like a fair deal that gets even better when you look at the 2.0-liter A3 sedan. Similarly equipped, the A3 Premium 2.0T quattro lists at $36,045, or $1,500 less than a 2014 A4 2.0T Premium quattro with MMI and a 6-speed manual.

The drivers Audi targets with the 2015 A3 sedan are consumers who are just old enough to be coming into some money, but just young enough to have spent their teenage years in the heyday of the ubiquitous B5 A4: early- to mid-30s, with a desire for something more than the "average" compact sedan. In an era where "normcore" is a thing, the 2015 A3 sedan is a new take on "retro" — a faster, better-equipped and more fuel-efficient update of the B5 A4.

The 2.0-liter A3 sedan takes things a step further by being smaller, lighter and faster than the current A4. In the end, the question isn't as much "Why spend so much on a new A3?" as it is "Why spend the extra money for a new A4?"
James Tate cut his teeth in the business as a race team crew member before moving to the editorial side as Senior Editor of Sport Compact Car, and his work has appeared in Popular Mechanics, Automobile, Motor Trend and European Car. When not writing, Tate is usually fantasizing about a vintage Porsche 911.
EXPLORE NEW CARS
MORE ON MSN AUTOS
10 ways to slash driving costs
Tips to put more dollars in your wallet, not in your car.
ABOUT EXHAUST NOTES
Cars are cool, and here at MSN Autos we love everything about them, but we also know they're more than simply speed and style: a car is an essential tool, a much-needed accessory to help you get through your day-to-day life. What you drive is also one of the most important investments you can make, so we'll help you navigate your way through the car buying and ownership experiences. We strive to be your daily destination for news, notes, tips and tricks from across the automotive world. So whether it's through original content from our world-class journalists or the latest buzz from the far corners of the Web, Exhaust Notes helps you make sense of your automotive world.
Have a story idea? Tip us off at exhaustnotes@live.com.