David E. Davis Jr.: Seminal Journalist, Raconteur, Dead at 80
The man who built my industry is dead, and I am drinking.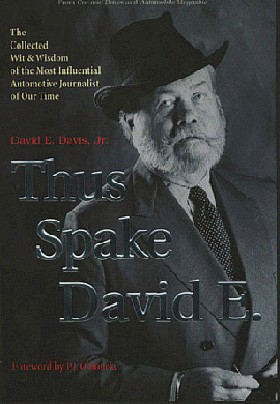 Automotive journalist David E. Davis Jr. died Sunday night while recuperating from cancer surgery. He was 80. 

In an industry that has produced its fair share of legends, David E. sat on top of the hill. He was editor of Car and Driver magazine twice, and both times he brought a deft, literary touch to an industry known for fawning and juvenile praise. He founded Automobile Magazine, where I worked for three years as an editor, laboring under his dictate that writing -- not typing, not reporting, but writing -- about cars meant something. The emotional connection and the craft were important, he said, and we should attempt to do them justice. He legitimized a subject that most thinking people wrote off as folly.
For those of us who love automobiles, this is no small thing. 
This is not an obituary. I am neither a news writer nor particularly eloquent when it comes to mortality. When a writer dies, writers inevitably sit down to mourn him through writing; I tend to stare off into the distance and drink a lot of brown liquor. I most certainly do not write. 
David E., however, meant something to me. And so, bottle of bourbon at hand, here I am. 
I heard of his death through Twitter, which seems oddly apropos: The great man was many things, but he was not the type of individual who wanted truck with throwaway, 140-character utterances. The Internet always seemed to be at odds with David's way of doing things. It is too often snarky, disposable, unfit for crafted sentiment. It is a place seemingly built on a bedrock of saying things without thinking. David's world seemed to be built on the principle that intelligence mattered. Fittingly, some people on the Internet are now saying he won't be missed.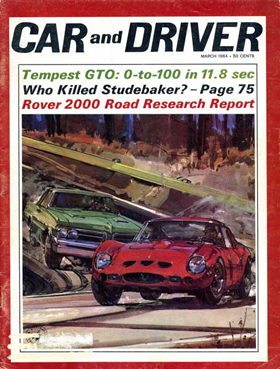 But people say a lot of things. I have several friends who long ago wrote David off as a blowhard, a pompous old man who spent much of his professional time living up to a fabricated image of himself. From a distance, he was easy enough to write off. He hunted; he enjoyed shotguns and whiskey; he dressed like an English aristocrat; he once wound up on the front page of The New York Times style section looking like an English lord while crossing Fifth Avenue. He was nothing if not a connoisseur of image. What he intended was not supposed to be intimidating or unique, though in fact it was definitely both. People tend to react badly to either, let alone the two in combination. 
While I met David on several occasions, I did not know him. He once interviewed me for a job at Winding Road, the digital startup he chiefed in Ann Arbor, Mich., but that's as close as I got to a friendship. He sat down at the table wearing billowy khakis and a hunting vest festooned with pockets, a getup that looked as office-appropriate as a ten-gallon hat. I laughed softly to myself, amazed at the gentle weirdness on display. I was wearing a suit and wary of the man sitting in front of me, a man many people had told me to be very, very afraid of. 
He began by asking about my resume, but I found myself asking all the questions. We spent most of that interview talking about heroes, mine and his. His old friends Trant Jarman and Rene Dreyfus; writers I loved and ones he hated. How he bought Formula 1 legend Jackie Stewart his first hamburger on the man's first visit to the United States -- a story I had read three separate times in three separate publications but nevertheless listened to, joyously, once more. I had voraciously consumed his writing for years, enthralled with the impossibility of his craft. People wrote like he did, but not about cars, and not like this. Here was a man who, in the words of current Car and Driver editor Eddie Alterman:
"... could have written and edited brilliantly on a wide range of topics, from military history to hunting to food to travel to books. But he chose cars, he said, because that's where the action was. I remember walking into his office at Automobile Magazine for the first time, 20 years ago. It was filled with automotive art, a grille of a Mercedes-Benz 600, photos he took of his racing heroes from the post-war Grand Prix era, and a nimbus of cigar smoke. Outside his office hung an ad for Booth's House of Lords Gin bearing the words, "Protest Against the Rising Tide of Conformity." I walked out of there thinking, 'That's what I want my life to be like.'"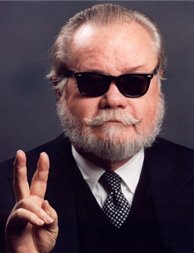 Me, too. If I became the world's most obvious fanboy for a few minutes, then so be it. He was kind and generous and, when he was on, easy to be a fan of. In that moment, I vowed to forever forgive him any trespasses, real or imagined (including that absurd outfit). It remains one of my favorite memories from a career -- 10 years running -- that has produced many. 
Countless people will speak of how he all but invented and then reinvented American automotive journalism, how he built the ship that launched a hundred careers. This is true. Every car magazine extant and every website on wheels owes him something, even if they don't necessarily admit it in a traditional fashion. In romanticizing and illuminating a way of life, he legitimized and reinvigorated a dead-eyed industry that had previously existed on the professional fringes. Here was a man who single-handedly changed the course of a world, and did so in a way not seen before or since.

But to focus on this is to miss the forest for the trees. 

Five minutes ago, I sat down and tried to count the number of people that I knew who were inspired or hired by David E. I lost count somewhere north of 75, and I don't know a lot of people. His legendary BMW 2002 review alone likely minted enough 100-proof car freaks to fill a phone book. He was curmudgeonly, friendly, cranky, good, evil. But above all, he was a writer -- a deft, manly, impossibly elegant writer. 
I am not good at eulogies, and this isn't intended to be one. But I will remember that.
Thank you, David. 
I've been wanting to write to Mr. Davis for sometime about the little POS '85 325e I'm driving right now.  I think he would've got a kick out of it. 
He will be missed...  His article, "BP Owes Me a Friend" actually got me a bit misty eyed.  Not something that usually happens in a car magazine.  I loved that he was obviously extremely knowledgeable but never made me feel like an idiot. 
You will be missed Mr. Davis.  RIP
BTW, how does one write to a specific writer at C and D?
Are you sure you want to delete this comment?
EXPLORE NEW CARS
MORE ON MSN AUTOS
2014 Lexus IS: First drive review
The all-new IS is handsome yet odd-looking, great on the road yet lacking.
ABOUT EXHAUST NOTES
Cars are cool, and here at MSN Autos we love everything about them, but we also know they're more than simply speed and style: a car is an essential tool, a much-needed accessory to help you get through your day-to-day life. What you drive is also one of the most important investments you can make, so we'll help you navigate your way through the car buying and ownership experiences. We strive to be your daily destination for news, notes, tips and tricks from across the automotive world. So whether it's through original content from our world-class journalists or the latest buzz from the far corners of the Web, Exhaust Notes helps you make sense of your automotive world.
Have a story idea? Tip us off at exhaustnotes@live.com.