5 Questions With Ford Sales Analyst Erich Merkle on Car Trends
By Erik Evarts of Consumer Reports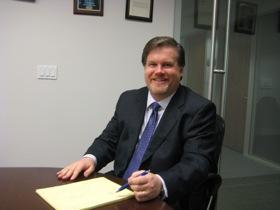 Note: Consumer Reports has no relationship with any advertiser on MSN.
Sometimes certain types of cars become popular not because they're practical, efficient, perform well, or even make sense. Sometimes it's pure demographics. That's the conclusion of Erich Merkle, head U.S. sales analyst at Ford Motor Company. We caught up with Merkle on a recent visit to New York City to get his take on what's ahead for the auto industry.

What are the biggest factors driving purchasing trends in the car industry these days?

The boomers and the millennials... [are] kind of like the double humps on a camel [on a demographic graph]. These two segments... will continue to change the automotive landscape. There are about 80 million baby boomers; it's such a massive number of people that they have the ability to expand and collapse entire [vehicle] segments as they move through their various life stages.
Boomers have the ability to buy new vehicles, [so] they pay the bills in this industry. You've got a massive number of them now that are moving into retirement—about 10,000 a day. That will continue for the next 18 to 19 years. Those that aren't retired are starting to think about it.
The millenials, that's the investment piece of it. Because even though they only represent about 13 or 14 percent of new-car purchases today, the millenials have not yet fully exerted themselves into the marketplace. Some of it's just because of their station in life right now and the poor economy. But they will. They have a lot of time in front of them to purchase vehicles.
And toward the end of this decade, the boomers and the millenials... 80 million and 80 million, that's 160 million people. People don't realize how big that age demographic of our population just is.
What is your evidence for the impact of boomers on the car market?

If you track [boomers] when they were in their late 20s and early 30s, back in the 1970s, they wanted small, with great value: the Datsun B210, Honda Civic, Volkswagen Bug. Cost of ownership was very important to them. They didn't have a lot of money to spend. Fuel economy was important. They were young and single... space wasn't a real issue... because of their station in life at that time.

Now when they moved forward, things like minivans became very popular, because in the 1980s, they started to have children, and it provided them this lower cost of ownership. The fuel efficiency was still there, but it also provided them the utility that they needed.
Now as they got older yet, as you started going into the '90s, and into the 2000s, many of these 80 million people were passing through their peak income and spending years. Is cost of ownership important? Not really. The kids are getting bigger; they're teenagers, and they need space. Their kids have friends. And because cost of ownership wasn't important, it really gave rise to the SUV.

Now, the kids are starting to leave the house in big numbers; [baby boomers] are becoming empty nesters.
So they don't need quite the size anymore. But what they do need is that lower cost of ownership. They're starting to think, "How am I going to save for retirement?" [So] $120 for a fill-up is just not in the equation right now.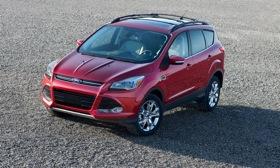 What types of cars or vehicle attributes will these two groups of people demand?

Cost of ownership, just like it was 40 years ago, has become important to these folks again. But they still like their utility. So many, many of them are looking at small utility vehicles.
Back in 2000, the small utility segment represented 800,000 vehicles a year. Today that number is over 1.7 million. It's more than doubled, and it's the only segment that has fully recovered to its pre-recessionary highs. I think small utilities will continue to grow.

The millenials aren't quite there, yet. The youngest of them are in their early 30s. We believe that as they move toward the end of this decade, they will have more need for utility for the same reasons their parents did back in the day. They'll have kids and car seats. For boomers, it will become important for ingress and egress.
We are very bullish about this is one of the things that we see—the convergence of needs.
What other types of demographic trends are driving the changing mix of vehicles on the road?

It's our strategy as we diversify our product portfolio, also to diversify our geographic reach. That is incredibly important to us. We need to go coastal.
California is by far the king of small cars. Over 30 percent of their sales are small cars. When we look at small cars, midsized [cars,] and small utilities, that's over 50 percent of the market.

Fiesta and Focus are global, and they have much more of a European design. That's one of the reasons though that they're resonating so well on the coasts.
We'll be looking at the coasts for midsized with the Fusion, particularly for California. It is our initiative to conquest from [Toyota] Camry and [Honda] Accord with Fusion on the coasts.
The C-Max also allows us to take advantage of a global product platform and still differentiate it, particularly in California, [by having] a hybrid and a plug-in hybrid.

With the Escape, we're looking to again push that on the coasts. The New York area is biggest utility market in the country; [it] marks about 11 percent of all utilities sold. Nothing else even comes close to that and that mix has really started to lean toward small utilities. That's probably because of the congestion. You've got such tight quarters here, and higher gas prices than other places. So it's critical that that new Escape performs here in the Northeast.

Will millenials and baby boomers also see eye-to-eye on alternative powertrains, such as electric cars?

Right now the green vehicles are pretty much a boomer phenomenon, because it's very expensive. I mean, they both want fuel economy. But if you look at electric vehicle, you've got to have some disposable income to make those things happen.

I think the millenials are very environmentally-cons​cious; I do think they will adopt some of these things. And over time one would expect as volume continues to increase, the costs will come down.

Will we see more diesel engines coming to the U.S. to boost fuel efficiency?

The diesel for us has a big place for us in [the] Super Duty [pickup]. We'll be doing more with Ecoboost [turbocharged, direct-injection gasoline engines]. From a customer perspective, clean diesel isn't cheap. We think we can capture a lot of what people are looking for with a diesel, in terms of efficiency and torque, with Ecoboost, while leaving the things that aren't so great about diesel, like the price, in Europe.

Read more at Consumer Reports:
Complete Ratings for 200 cars and trucks

I am a baby boomer & I am holding out for a new mid-sized diesel pick-up truck. Erich Merkle is going to take Ford down the wrong road. My money is only for a new fuel efficient  mid- sized truck. The baby boomers have the money! If this market does not move soon, I will keep my money in my pocket & drive old junk for the time being. It's time to bring the Mazda & Ford trucks to the USA. Thumbs up or down I don't care. I just needed tell Ford that they are moving out of favor.

Ford is missing the boat on diesel,    Let the customer have of a choice and offer it,
Ford Fiesta, diesel built in Germany gets 65 mpg in Europe.  
The Chevy Cruze expected to get 50+ mpg and to sold in all 50 states.  
Cadillac will be selling a diesel, too   Small German cars, VW and Audi diesels are sold in the US.
Ford you are loosing customers.  I want a small diesel car as my 2nd vehicle and you do not offer one.   (For tooling around town, the escape hybrid is gone too, 34mpg city?)

Mr Merkle is simply toeing the company line. Ford has invested big in the whole EcoBoost (EB) concept and will not admit they are wrong until proven so. The 2013 Escape touting 3 engines that get just over 30 mpg  (two of them being EB) should be a clue that EB can't run with clean diesel for efficiency. I mean 33 mpg Hwy from 1.6L, not good enough. That figure should be well over 40, perhaps it's more an indication that size EB cannot deliver the low/mid range torque necessary without working harder than say a higher torque diesel.
Look at the truck EB, costs significantly more than the 5.0L V8, it does offer roughly 10% more torque yet it only returns a rating of 1 mpg better hwy. A modestly sized and rated ( not the 800 lb/ft monsters in the SD line) clean diesel would return a significantly higher mileage in a 1/2 ton truck. It is apparent Ford does not believe mainstream America is ready to embrace clean diesel.

"We think we can capture a lot of what people are looking for with a diesel, in terms of efficiency and torque, with Ecoboost, while leaving the things that aren't so great about diesel, like the price, in Europe."
If that were the case then why use diesels in your Super Duty pickups?  Why don't you just use a smaller displacement gasoline engine with "Egoboost"?  Look at all the money people would save to get the same performance and economy.  I mean, you would capture all of the market from your competitors' overpriced diesels.
Ford, I think you're missing a golden opportunity here!

We'll be doing more with Ecoboost [turbocharged, direct-injection gasoline engines]. From a customer perspective, clean diesel isn't cheap. We think we can capture a lot of what people are looking for with a diesel
You are WRONG, and the market will prove it.

"Ecoboost" does not have anywhere near the torque of the TDCi engine, and even if one somehow manages to reach the same level of efficiency, it will never pull at low RPM's like the diesel does, nor will it ever have that kind of torque.

The volume of the engine has to be up to 40% smaller in order to even begin to reach the same level of efficiency as the TDCi / Duratorq diesel engine, and even then, the diesel is still cleaner: take for example 86 HP 1.6 L "Ecoboost", emitting 133 g/km CO2, and a VW 140 HP 2.0L TDI diesel which emits 132 g/km CO2. Gasoline engines are a lost cause, unless Ford manages to develop a production ready HCCI engine.


From a customer perspective, clean diesel isn't cheap.
You lie. How is it that almost 40% of all Volkswagens sold in the United States are clean diesel, then? Why is Volkswagen AG so successful in selling them in the United States?

We think we can capture a lot of what people are looking for with a diesel, in terms of efficiency and torque, with Ecoboost, while leaving the things that aren't so great about diesel, like the price, in Europe.
I will be laughing all the way to Ford competitor's dealer lot when they have a diesel for sale, and Ford does not.

"Leave diesel in Europe"? We will see how you do when people purchase from your competition instead of from you because you "left the diesel in Europe".


Most of what Mr. Merkle says is pure analytical sales research and I'm sure he has the data to back it up. The only thing that confounds me with Ford, and I am a Ford guy, is the diesel comments. At least from my point of view, I'd pay extra for diesel fuel to have it in a vehicle that gets 50+ MPG. Look at VW, I work in the automotive industry and deal with many dealerships, my contacts at several VW dealers tell me they can't keep the new Jetta diesel on the lot, they come off the carriers and are gone. The Ford of Europe diesels get the same, if not better, mileage than the VW's. Why are they stonewalling the US market?????
Are you sure you want to delete this comment?
EXPLORE NEW CARS
MORE ON MSN AUTOS
'Eleanor' Mustang sells for $1M
'Gone in 60 Seconds' movie car driven by Nicolas Cage has a new home.
ABOUT EXHAUST NOTES
Cars are cool, and here at MSN Autos we love everything about them, but we also know they're more than simply speed and style: a car is an essential tool, a much-needed accessory to help you get through your day-to-day life. What you drive is also one of the most important investments you can make, so we'll help you navigate your way through the car buying and ownership experiences. We strive to be your daily destination for news, notes, tips and tricks from across the automotive world. So whether it's through original content from our world-class journalists or the latest buzz from the far corners of the Web, Exhaust Notes helps you make sense of your automotive world.
Have a story idea? Tip us off at exhaustnotes@live.com.