Exhaust Notes: EV parking in NYC; Fisker sale; Toyota's $29m settlement
Our semiregular roundup of the latest automotive news and musings from around the Web.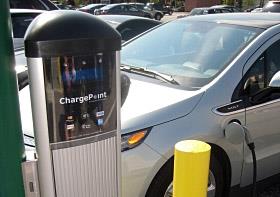 Welcome to Exhaust Notes, our self-titled, semiregular roundup of automotive bits and pieces from around the Web. Unlike other posts on this blog, these are truly notes -- stories too short to deserve a full post but worth a few moments of your precious time.


This week, we look at a potential boom of charging stations in New York City, the potential sale of Fisker and
Toyota
's latest settlement from the
unintended-accelerat​ion
problems of 2009 and 2010.
Boom time for EVs in NYC?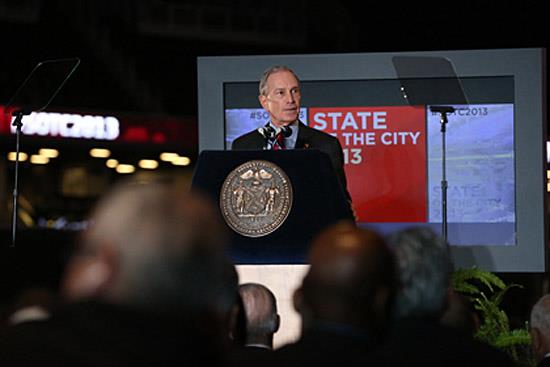 Mayor Michael Bloomberg, the billionaire financial and media executive, has enough time on his hands to consider banning styrofoam from New York City. That was one nugget from his annual State of the City address last week, and follows his calls last year to restrict soda servings to 16 ounces.
The other gem, as
CBS 2 reported
, is a change in the city's building code that would require all new construction projects to reserve 20 percent of available parking spaces for electric vehicles -- and to equip each new space with a charging station. The goal, according to Bloomberg, would be to increase the number of public charging stations
from 100 to 10,000
by 2020.
About 10,000 new spaces are added each year in lots and garages, according to CBS 2, which could mean an additional 2,000 EV-dedicated spots in that same time. About 2,600 plug-in vehicles are
registered in the city
.
The law would be a big boom for charging-station manufacturers such ChargePoint, which has already set up a few stations in other cities, including Boston, and operates the country's largest charging network. Each station costs at least $1,500 without installation.
Will it pass? Bloomberg's other "green" idea a few years ago -- charging drivers a congestion tax to enter downtown Manhattan -- was
dead on arrival
. This one could work, but don't expect developers to shell out the cash without some hefty tax incentives.
Fisker seeking outright sale?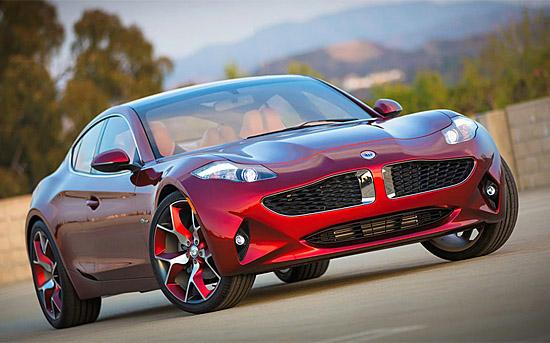 Fisker may become the country's second green-tech company to receive federal loans and be sold to Chinese investors. That
already happened
with its exclusive battery supplier, A123 Systems, which went bankrupt in October and has since caused Fisker to halt production of its plug-in hybrid Karma sedan for months.
During that time, Fisker has been trying to
partner with a major automaker
to save costs on its next two plug-in hybrids, the Atlantic this year and a
sub-$40,000 model to follow
. But now, Bloomberg (the news agency, not the mayor) reports Fisker is
considering a $350 million bid
from Dongfeng Motor Co. that would give the Chinese automaker an 85 percent stake. That's a big portion for a little price, especially considering that Fisker has raised about $1.2 billion in capital. The likely truth: Fisker isn't worth as much anymore.
Since we
spoke with Chairman and founder Henrik Fisker
in October, not much has happened. The company owes about $200 million on a frozen loan from the Energy Department, the Atlantic isn't any closer to production at the proposed Delaware plant, and the company seems to have no backup to replace the A123 battery that was specifically designed for the Karma.
If a Chinese deal passes, Bloomberg said Fisker could move its production from Finland to China. Dongfeng
produces Chinese-market cars
for
Nissan
,
Honda
,
Kia
, Citroen and Peugeot under state-mandated joint-venture agreements. Geely, which owns Volvo, is also
reportedly in the running
to buy Fisker.
Toyota pays out -- again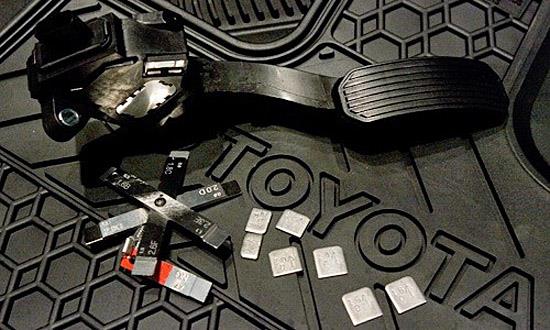 The
unintended-accelerat​ion
drama from 2009 and 2010 isn't over. Toyota just paid $29 million to settle lawsuits in 29 states. The joint lawsuit brought by the attorneys general alleged that Toyota knowingly concealed defects in its
accelerator pedals
, which had to be reshaped after a number of widely publicized incidents in which they allegedly became trapped by the floor mats, which were also part of the
12 million cars Toyota recalled worldwide
. (Shown above are the steel reinforcement bars Toyota added to the accelerator-pedal assemblies.)
Most of the money will go to state treasuries, although at least $5 million is earmarked for Toyota owners to cover rental cars, taxis and other related expenses incurred during the recalls. Toyota is also prohibited from advertising safety claims in these states without citing "sound engineering and scientific data," according
to the Detroit News
. The lawsuits for wrongful death and other injuries are certainly not over.
In December, Toyota paid a
$1.1 billion settlement
to cover residual-value losses for owners affected by the recall, extended warranties for related parts and other fixes. The National Highway Traffic Safety Administration
fined the company a fourth time
that same month for reporting the defects too late.
None of this mattered at all to Toyota customers, who in 2012 bought more Camry sedans
than any other passenger car
in the U.S. and helped Toyota become the
world's largest automaker,
with a record 9.75 million cars sold. These new lawsuits won't matter to them in 2013, either.
Toyota just paid $29 MILLION
Toyota paid $1.1 BILLION...  that`s BILLION with a B
And that`s just to name a few that Toyota`s paying out for there low quality, secret & dishonest activity and maneuvering.....thin​k about it folks
Still believe in the Toyota brand even though you keep reading the facts over and over, week after week, month after month........year after year. I really feel sorry for you, oh wait, no I don`t.
There will fortunately always be people like frosty that will fund Toyota`s shenanigans.
Toyota, will never be what it used to be

Since we've done nothing but bludgeonToyota in this thread, let's discuss Fisker.  I see a 200 Million dollar Energy Department loan in the article.  With a sale to the Chinese in addition to the already sold A123 Battery company, how much money did America already loose, how much more money does Amerca stand to potentially loose and how will these company sales affect the automotive landscape in the future?

Very skeptical this "new" plan will work as majority of EV charging stations in Manhattan are installed in parking garages and go unused because paying $50 to park and $4/hour to charge is prohibitive. NYC needs a better EV charging plan, not one that just lines the pockets of parking garage owners.

Is it just me or does NYC seem to be getting as weird as California???

  There are many Toyota haters out there (that have never even owned one of course) that would have  loved to see the unintended acceleration SCAM and tsunami bring Toyota to it's knees but it just didn't happen.
  These same people think that Toyota buyers are "blind" or "sheep" for continuing to buy Toyota's products. The facts are that those same haters  did not stop buying Fords after the "roll over" episode (which was a much more massive recall and killed many times more people that the Toyota scam), or the "exploding Pintos" episode, because people have brand loyalty when a brand has treated them well. The vast majority of American Toyota owners have owned domestic brands before they switched.  They switched because they were tired of unreliable domestic cars and they know that despite the recent recalls, they are not paying mechanics or tow truck drivers as frequently as they used to when they owned Fords, Dodges and GM's.
  I am pretty sure that once American quality, reliability and cost of ownership becomes better that Toyota's ( if it  ever does), we will all be switching back. My personal brand loyalty runs only as deep as my pockets.
  Anyway, it is simple to see why people stick with what treats them right.


Are you sure you want to delete this comment?
EXPLORE NEW CARS
MORE ON MSN AUTOS
Best garage finds ever
Rare and expensive vehicles and the stories behind their discovery.
ABOUT EXHAUST NOTES
Cars are cool, and here at MSN Autos we love everything about them, but we also know they're more than simply speed and style: a car is an essential tool, a much-needed accessory to help you get through your day-to-day life. What you drive is also one of the most important investments you can make, so we'll help you navigate your way through the car buying and ownership experiences. We strive to be your daily destination for news, notes, tips and tricks from across the automotive world. So whether it's through original content from our world-class journalists or the latest buzz from the far corners of the Web, Exhaust Notes helps you make sense of your automotive world.
Have a story idea? Tip us off at exhaustnotes@live.com.