2012 U.S. car sales: Winners, losers and the departed
Here are the cars you bought or ignored last year, plus a few that won't be coming back.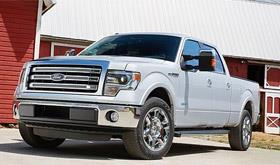 Americans are a tough bunch. We don't easily forgive poor quality. We're mostly in love with large, high-riding cars, not station wagons or hatchbacks. We like saving fuel, but hate underpowered engines. We love pickup trucks and can't get enough of the Ford F-150. We always buy Honda and Toyota, no matter what.
That last sentence isn't true anymore, although the Toyota Camry and Honda Accord still top the sales charts. Competition was fierce from all corners in 2012, and as the U.S. market continues to recover from the recession's depths, it'll get harder and harder to find a truly bad car.
To that end, we present a few standout cars you bought last year, some others you didn't, plus a few that will never return.

(So you don't have to trip over numbers like 154,476 and 2,991, we've rounded most of the sales figures below. Also, hyperluxury brands such as Rolls-Royce and Ferrari haven't released a decimal from their 2012 sales, so they're not mentioned.)

Winners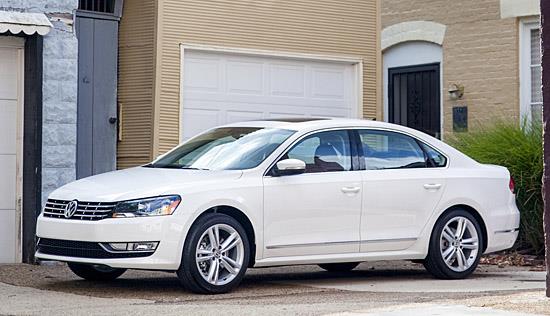 The obvious: Like every year for the past 31 years, the Ford F-Series remains the best-selling vehicle in America, at 645,000 sold. It's been the best-selling pickup for 36 straight years. Among trucks, the Chevrolet Silverado and Ram trail far behind in the second and third spots.
Also like every year, the Toyota Camry remains the best-selling car (405,000), followed by the 300,000-plus-strong Honda Accord and Civic and the Nissan Altima.
Jeep continued to outdo its successful last year for every model, save for the Compass. The Grand Cherokee posted a 21 percent sales increase to 155,000, while the Wrangler hit 142,000, rising 16 percent.
Volkswagen did two very successful things in 2012. First, it started building a larger, U.S.-specific Passat at its new Tennessee plant and cut the model's price by thousands of dollars. The result: a fourfold sales jump. Second, it manned up the Beetle, which hadn't changed since 1998, giving it a more unisex shape. (It also stopped calling it "New"). Beetle sales climbed 3.5 times higher than 2011. 
The surprises:
Dodge Avenger, Dodge Journey and Chrysler 200.
Despite their aging, cheap exterior styling, these three also-rans were heavily improved inside and under the hood for 2011, and the work has continued to pay off. For 2012, the Avenger racked up a 51 percent gain over 2011, with 97,000 sales; the Journey leaped 44 percent to reach 80,000 sales; and the 200 hit 125,000 sales, a 44 percent jump. We're betting a decent percentage may be rental sales, but still, the fact that they still exist is incredible.
Toyota Corolla and RAV4.
Despite tsunamis and earthquakes, the industry's largest recalls, fines and untold millions in pending lawsuits, Toyota is the automaker that can do no wrong, at least when it comes to steady sales. The current Corolla and RAV4 are more outdated than Chrysler was in 2010 and full of cheap-grade materials and uncompetitive technology. But their loyal buyers are stuck on autopilot. The RAV4 posted a 30 percent increase to 172,000 sales -- although it's killed by the Ford Escape and Honda CR-V, each with more than 260,000. Even the Corolla, including the Matrix, hit 290,000. A new RAV4 debuts this year, and likely the Corolla will finally show a new face.
Acura TSX Wagon.
OK, so Acura sold just 4,200 of these sporty, affordable station wagons in 2012. But that's a 32 percent jump over its debut year in 2011, and in a tiny market of station wagons, that's big. We'll bet Cadillac, Audi and Mercedes-Benz can't claim those numbers.
Kia Rio
. The 2012 model was no longer a pile of junk, and sales doubled to 40,000. Nice job.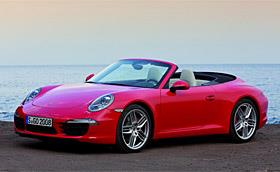 Porsche 911
. About 8,500 911s went off the lot in 2012, beating the Panamera sedan by roughly 900. Save for the electric-assisted steering, it's no question the new 911 is better in every way, but it's refreshing to see buyers choosing the company's iconic sports car over the fugly Panamera.
Subaru Impreza
. Sales surged 2.5 times versus 2011, to 68,000. The Impreza remains a niche player among compact cars, but now that it's finally fuel-efficient, we'll bet on sales hitting 100,000 within two years.
Audi A6.
Cheaper, better and more fuel-efficient equals a 71 percent sales jump to 19,000 cars.
Lexus GS.
Once a generic, me-too midsize sedan, the GS almost quintupled in sales after an aggressive, tech-laden update. It handles very nicely, too.
Ford Focus and Escape.
The Focus soared 40 percent in 2012 to 245,000 cars, closer still to the almighty Civic. The Escape's record 261,000 sales are especially crazy. This little SUV spent the first half of the year peddling an 11-year-old design and the other half with an all-new model hit by four serious recalls, including engine fires.
Losers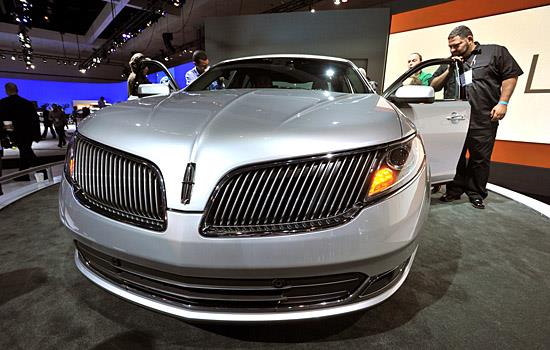 The obvious:
Sales of the Ford Mustang slightly outnumbered the entire Lincoln brand -- excuse us, the Lincoln Motor Co. -- in 2012. The lost luxury brand sold exactly 82,150 cars. The 2013 MKZ is getting lukewarm reviews, and Lincoln hasn't signaled any updates for its MKS or ancient Navigator.
Volvo posted double-digit year-over-year declines on all but three models and reached just 68,000 in sales. Like Subarus, only pricier and safer, Volvos sell primarily in the Northeast and Northwest, with little else in the country.
Aside from Suzuki, Mitsubishi was the
second-worst-perform​ing
mainstream automaker in the U.S. The automaker sold just 58,000 cars, a 27 percent drop from 2011. Apparently the company has a solution, but isn't going to release new product until mid-2013.
The Chevrolet Volt pulverized the Nissan Leaf by more than two to one in 2012, the first year both electric vehicles were available coast-to-coast. Nissan sold just 9,819 Leaf EVs, a negligible 1.5 percent increase. Blasted by limited Japanese production and battery
reliability problems
, which forced Nissan to
buy back two cars
, the Leaf failed to reach an ambitious target of 20,000 sales.
The surprises: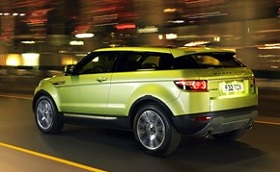 Range Rover Evoque.
This one befuddled us. Despite costing thousands less and looking a thousand times better, the Evoque mustered only half the sales of its older, best-selling Range Rover brother, the Sport. So far, luxury buyers don't care for the Evoque's fuel efficiency, easier size, better handling and a cabin that's not as compromised. Just 8,900 were sold.
Honda CR-Z and Insight.
We knew these two hybrids were lackluster, but didn't know it was this bad. Sales of each car dropped by more than 62 percent last year, with 10,000 sold between the two. The prices are right, but the execution is all wrong. The CR-Z hatchback, with only two seats, is less fun to drive than a Ford Fiesta and hardly saves any more fuel. The Insight is a wannabe Prius that simply doesn't deliver the mpgs or the refinement. Look for Honda's
much improved hybrid powertrains starting this year
.
Buick Regal.
What happened to this solid chunk of Opel engineering? The front-wheel-drive Regal brought back an old name for 2011, with impressive handling and sleek styling. Yet it didn't do much in 2012, posting a 39 percent drop in sales. Truth is, Buick sounds old and tired, even if its cars aren't.
Nissan Cube.
This Japanese boxcar didn't stick well in 2012, with a disappointing 47 percent decline to 7,600 sales. You mean to say no one likes shag carpets and rippled roof lining?
The departed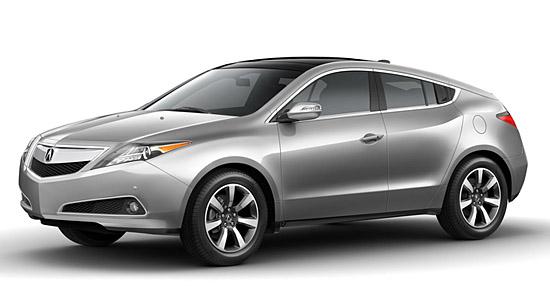 These cars aren't dead yet. Most are flushing out the model year, and the remaining inventories will spill over into 2013. (One car, the Acura ZDX, above, isn't dying until the end of 2013, but Honda posted an early obituary in October.) Also in 2012, the entire Maybach brand began imploding, and Suzuki started leaving the U.S. (but not Canada) forever.
In no particular order, we bequeath to the auto industry:
Dodge Nitro, Dodge Dakota, Lexus HS 250h, Lincoln Town Car, Ford Crown Victoria, Volvo C30, Acura RL (becoming the RLX), Acura ZDX, Mazda CX-7 (in favor of the CX-5), Suzuki, Maybach, Mercedes R-Class (still will be made in the U.S.), Volkswagen Routan
EXPLORE NEW CARS
MORE ON MSN AUTOS
Best garage finds ever
Rare and expensive vehicles and the stories behind their discovery.
ABOUT EXHAUST NOTES
Cars are cool, and here at MSN Autos we love everything about them, but we also know they're more than simply speed and style: a car is an essential tool, a much-needed accessory to help you get through your day-to-day life. What you drive is also one of the most important investments you can make, so we'll help you navigate your way through the car buying and ownership experiences. We strive to be your daily destination for news, notes, tips and tricks from across the automotive world. So whether it's through original content from our world-class journalists or the latest buzz from the far corners of the Web, Exhaust Notes helps you make sense of your automotive world.
Have a story idea? Tip us off at exhaustnotes@live.com.