Cadillac Confusion: Who's Supposed to Buy What?
Even with the new XTS, Cadillac is still unsure where all its cars should compete.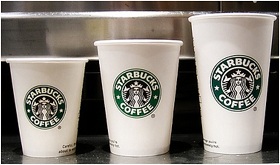 Get ready for some confusing comparison shopping.

I attended the press launch of the Cadillac XTS this week in Los Angeles, and while I can't talk about how it drives or what the touch-capacitive dash was really like until Friday, I can tell you that Cadillac's price and sizing strategy still leaves my head cocked to one side.
To wit, the 2013 Cadillac XTS is not a flagship, even though it's the largest and most luxurious model the automaker sells. It's based on a front-wheel-drive platform with a V6 engine, not a rear-wheel-drive V8 setup preferred by all the Germans, Japanese and, now, the Koreans. Its full-size body is longer than a BMW 7-Series and has more trunk space than a Mercedes S-Class, but the Cadillac marketing team instead compares the car's impressive features with the 5-Series and the E-Class. Its price ($45,000 to $60,000) is a bargain in the midsize luxury segment, but is hardly high enough to be considered by buyers looking at established, well-known full-size sedans.


To make matters more confusing, the Cadillac team says the XTS is not a replacement for either the slow-selling STS (bigger than midsize, not quite full-size) or the outdated, extralong DTS. But livery companies, according to marketing Vice President Don Butler, are truly excited about the XTS -- especially since Lincoln won't replace the Town Car. Livery orders are expected to account for roughly 5 percent of the model's estimated 36,000 annual sales. Doesn't that automatically make the XTS the new DTS?
It gets tougher.


The CTS, shopped against the 3-Series, never truly competed in the midsize market in the way Cadillac claimed it could -- which is also what I thought the STS and short-lived STS-V were doing. The smaller 2013 ATS -- the only Cadillac sedan correctly priced and sized against its competition -- will now take on the high-end compacts.

Are you still with me? It's OK, neither am I.
Cadillac is in the middle of a rapid two-year model transformation, an attempt to patch its own holes in each segment of the luxury market. Butler described the XTS as the tallest coffee cup available at Starbucks, pointing to a photo of all three cup sizes to represent the three Cadillac sedans. He went on to say the XTS, while not a flagship, was sized for "our showroom" and "our portfolio." In principle, that works; outside a Cadillac showroom, where cross-shopping is a bloodthirsty sport among luxury brands, that doesn't make as much sense.

This is the problem inherent in the Cadillac lineup: aside from the alphabet soup of forgettable names -- much like Lincoln and Acura have also created -- most Cadillac models haven't been around long enough, or don't actually exist. The STS sedan and XLR roadster came and went, and the DTS -- the last of the old school, front bench-seat Cadillacs -- was never built to compete against an S-Class. There is no large upscale coupe, convertible, compact crossover, or swoopy "4-door coupe." Most of this, I was assured at the New York Auto Show, will be filled.
Some Cadillacs are just right. Escalades are still selling considerably well, and the SRX crossover has enjoyed much greater success since copying Lexus and ditching the original rear-wheel-drive/V8 package. The CTS-V cars have established Cadillac's performance cred, most certainly on par with AMG, on both road and track. Cadillac's premier technology, a vibrating driver's seat that works in concert with active safety features and a Super Cruise autonomous system it expects to sell by 2015, are impressive.

But with Hyundai now taking a clear shot at the full-size, rear-wheel-drive V8 luxury segment, Cadillac appears to be missing out. Yes, there was a bankruptcy and all the nasty restructuring that came with it. But car buyers are less concerned about an automaker's business than they are about deciding where to send those monthly $700 lease checks. Coffee or no coffee, here's hoping Cadillac executives fill those holes fast. 
Clifford Atiyeh has spent his entire life driving and riding in cars he doesn't own. He was raised in Volvos and has grown to love fast, irresponsible vehicles of all kinds. He lives in Boston, is a member of the New England Motor Press Association, and has reported for The Boston Globe, Car and Driver, Popular Mechanics and The Times of London.

It's not that confusing, really.  The new ATS is aimed at the BMW 3 and the Mercedes C.  The CTS will grow a little and gun for the 5 and the E class respectively. The XTS is in it's own class of 1- full size luxury, V6,  front drive with AWD available, actually a good move on Cadillac's part.  It can appeal  to a large segment of the US population. and I predict it will sell very well.  Once Cadillac starts  selling the ATS in quantity, it will be able to add derivatives (coupe, convertible, wagon , etc). Once sales volume picks up for the brand, it can justify a 7/ S competitor and the derivatives will add more volume.  The CTS got Cadillac started in the right direction. I hope the momentum continues.  I really am rooting for Cadillac to truly be the "Standard of the World"  again.

Cliff I think you may be the only one confused.  As an auto and Mercedes enthusiast I am looking at the new line up of Cadillac as well as BMW.  Agree that Lincoln is off course but Cadillac appears to be on target from what I see.  The XTS is to be considered below the Beamer and MB price points that will address a large market of sticker shock german car lookers.  The styling is great so although I may not purchase a Cadillac I have to like their areas of focus. Regards, NicknNash custom autos.

I happen to like what Cadillac is doing.  I didn't own an American car for the first 30 years of my  driving history. I now own three GM products including a STS.  Now that the quality of ALL American cars has become competitive with foreign models,. I think American cars are a better value, especially if you keep a car for 4 to 5 years or longer.  And the resale value will improve as soon as the car buying public realizes that Consumer Reports reviews are NOT the final word on car quality.  I think Cadillac's roll out of the ATS and XTS reflects an attempt to "get it right" rather than to just get in the race with the first thing they can produce. Let's face it, GM and the other American manufacturers all but killed themselves with poorly built autos in the past.  People are more likely to give Cadillac a "try" at 40 and 60K price points rather than 90 or 100K.  I'm not sure if the writer of the article is aware but the Ciel (sp?) was recently approved for production and, if the XTS performs up to expectations the Ciel with a starting price of around 70 to 80K  will be a formidable competitor for the "S" and "7."
Are you sure you want to delete this comment?
EXPLORE NEW CARS
MORE ON MSN AUTOS
'Eleanor' Mustang sells for $1M
'Gone in 60 Seconds' movie car driven by Nicolas Cage has a new home.
ABOUT EXHAUST NOTES
Cars are cool, and here at MSN Autos we love everything about them, but we also know they're more than simply speed and style: a car is an essential tool, a much-needed accessory to help you get through your day-to-day life. What you drive is also one of the most important investments you can make, so we'll help you navigate your way through the car buying and ownership experiences. We strive to be your daily destination for news, notes, tips and tricks from across the automotive world. So whether it's through original content from our world-class journalists or the latest buzz from the far corners of the Web, Exhaust Notes helps you make sense of your automotive world.
Have a story idea? Tip us off at exhaustnotes@live.com.