Lighter Car News: Latest Bailout Losses, Ethanol Follies, Chinese SUV Survives Outback
Our semiregular roundup of the latest automotive news and musings from around the Web.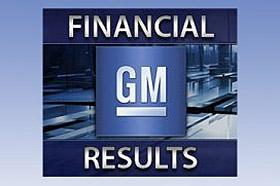 This is the Lighter Car News, a semiregular roundup of news stories from around the Web that we can't help but share.

In today's edition, we look at General Motors' latest never-to-be-paid debt to the U.S. Treasury, how the national ethanol mandate may need a temporary suspension and how in the world a Chinese SUV survived Australian sand dunes, plus complain about kids who still refuse to get a driver's license.

Stay with us for the next 10 minutes. We promise this will be fast and fun.

Don't worry, we only lost $25 billion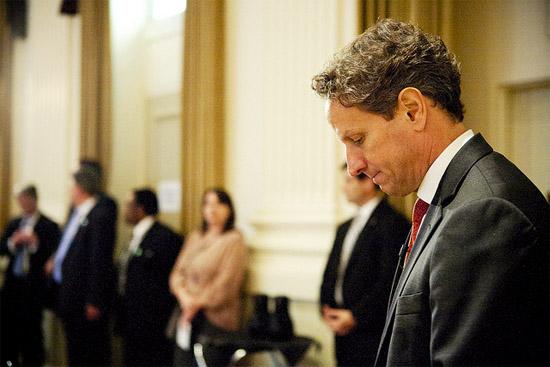 That's the latest amount the Treasury said it expects to lose from the 2009 automotive bailouts, which were promoted in part by Treasury Secretary Timothy Geithner, above. Among the many pointed fingers, one thing is certain: We can blame GM for most of that amount. (Chrysler repaid its government loans early and in full, but its bankruptcy proceedings still ate about $1.3 billion in taxpayer funds.) GM incurred $49.5 billion of the government's total $85 billion bailout for the two automakers and their various loan arms. The Treasury, which still owns 32 percent of GM, knew from the start it would lose money -- $44 billion was the first estimate. GM's stock price would have to more than double for the Treasury to break even. To make matters worse, The Detroit News thinks this Treasury estimate, based on GM's stock price from May 31, is still $850 million short.

Everyone's favorite fuel additive may need a rest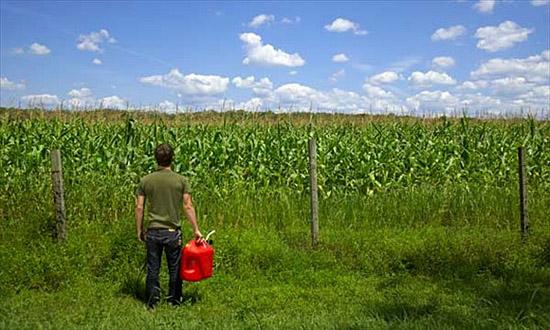 A historic drought devastating the Midwest corn crop may cause the White House to impose a temporary ban on the ethanol mandate, which calls for increasing ethanol production to 36 billion gallons a year by 2022. The "everyone" in "everyone's favorite fuel additive," of course, refers to the U.S. corn lobby, which is now converting more corn to fill our fuel tanks than to feed livestock, according to a Sunday editorial in The Wall Street Journal. As we've already pointed out, ethanol's worst-case scenario is that it drives up food prices in poorer parts of the world -- and that's exactly what might happen again with a serious global corn shortage and most of the world's supply coming from the U.S.

For years, the U.S. has been under pressure from various bodies, including the World Trade Organization, to end its ethanol subsidies, which it did in December. But while ethanol tax credits and subsidies have expired after more than 30 years, U.S. law still requires corn producers to make more than 2.5 times the amount of ethanol we have now within just 10 years. It's now on the Obama administration to decide whether it should overrule the Environmental Protection Agency.

Kid, get your driver's license, already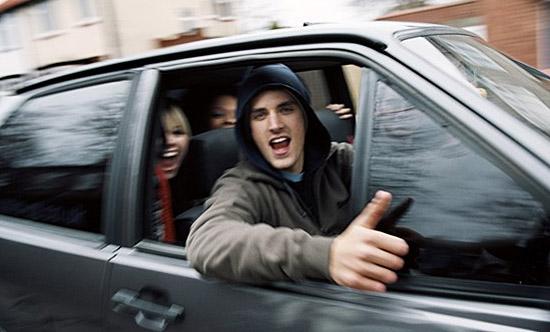 I recently met a couple at a dinner party whose 18-year-old son had no interest in getting a driver's license. "He's in the city, he figures he doesn't need it," the wife said. "We don't care that he feels like that, we just want him to get an ID." Shocked, I walked off and downed two sangrias.
This isn't news, of course. The reports of today's younger generation -- my generation, apparently -- eschewing driver's licenses or getting them at later ages keep repeating themselves. The economy is still lackluster, and colleges cost nearly $60,000 a year. Plenty of New Yorkers in their 30s brag about forgetting how to drive. There are new iPhones and iPads to buy every year. I get that.
In 2010, the University of Michigan pegged the number of licensed 20- to 24-year-olds at 81 percent in 2010, compared with 92 percent in 1983. Another study from the University of Michigan found that only 60 percent of people ages 17 to 19 have a license, down 20 percent from 30 years ago. Huh? Even if you live in a city, it's not as if a driver's license costs hundreds of dollars or requires great skill. For the price of "Warcraft III" and a few hours of easy tests, the U.S. government will permit a dumb 16-year-old to travel anywhere -- barring certain limitations for first-time drivers -- in something completely awesome and totally dangerous. Perhaps the rest of us who've grown up with cars need to send a big group text to the unlicensed. You can stay out till whenever. You don't need to stand outside the movie theater like a middle schooler waiting for your ride. You can have sex in the car. Yes, sex in a car. Wait -- do we need to explain how that works, too?
Chinese SUV tackles the Australian outback, somehow survives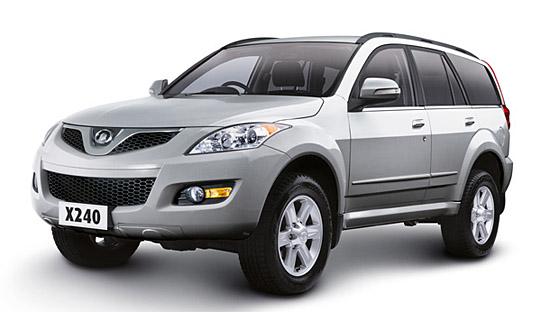 The Sydney Morning Herald has challenged the build quality of Chinese cars as no other publication has ever done. The paper bought a used Chinese SUV and drove it nearly 3,000 miles across the Australian outback, a lonely wilderness that doesn't take kindly to unreliable machinery. Automotive editor Toby Hagon took off in a Great Wall X240, mashed the little 4-cylinder up sand dunes and across riverbeds, and came back with the car still running. No, the Great Wall wasn't nearly as good as a Land Cruiser or a Land Rover, but somehow, it got the job done without falling apart. However, after putting only 5,000 kilometers on the odometer, Hagon saw the Great Wall's value drop by more than half. "It seems buyers aren't too keen on trying largely unknown brands, especially when they have 47,000 kilometers on the clock," he said. [via China Car Times]
EXPLORE NEW CARS
MORE ON MSN AUTOS
10 coolest cars of Fast & Furious
Our favorite Fast & Furious cars, from the ultra-obscure to the iconic.
ABOUT EXHAUST NOTES
Cars are cool, and here at MSN Autos we love everything about them, but we also know they're more than simply speed and style: a car is an essential tool, a much-needed accessory to help you get through your day-to-day life. What you drive is also one of the most important investments you can make, so we'll help you navigate your way through the car buying and ownership experiences. We strive to be your daily destination for news, notes, tips and tricks from across the automotive world. So whether it's through original content from our world-class journalists or the latest buzz from the far corners of the Web, Exhaust Notes helps you make sense of your automotive world.
Have a story idea? Tip us off at exhaustnotes@live.com.